I've been wanting to schedule a family photo session forever, and we were finally able to this past month!  Theo gets bigger with every minute and I didn't want to miss out on this stage in life.  We called on our trusted friend, Stephanie, who did an incredible job with our wedding and engagement photos.  She managed to capture two people who are very uncomfortable in front of the camera, and helped us look amazing.  And by that, I mean the photos were amazing.  She's able to find the sweet, subtle moments and I love that about her talent.
We chose to do them in Balboa Park here in San Diego.  It's a gorgeous place with lots of greenery, cool architecture, and water features.  Couldn't think of a better spot.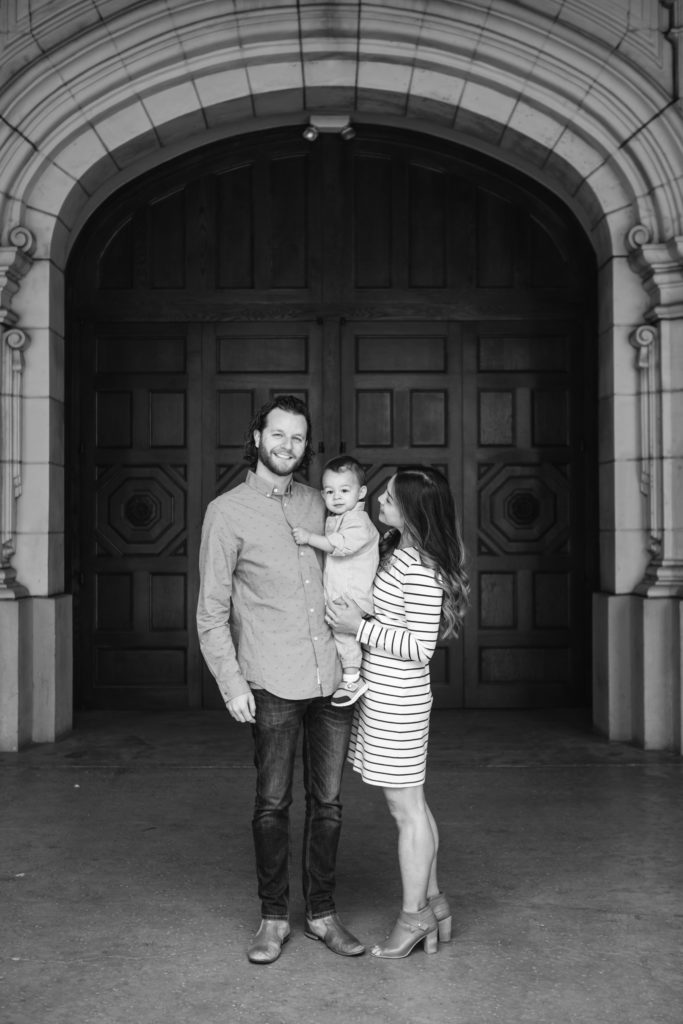 Once we had the session scheduled, it was time to start outfit planning!  I scoured Pinterest and other mommy/family blogs for inspiration.  I followed two rules:  1) choose complimenting colors, not matching colors, and, 2) base all other outfits around Mom's outfit.  That sounds incredibly self-centered, but it made sense because my clothes tend to be brighter or patterned.  My first instinct was a long, flowey maxi dress in marigold (yellow) or in a dark blue pattern.  Seemed appropriate for late Spring in SoCal.  In the end, I chose a black and white striped, long-sleeve dress because it's classic and worked well with all of the boys' outfit options.
Here are a few of my inspiration shots found on Pinterest: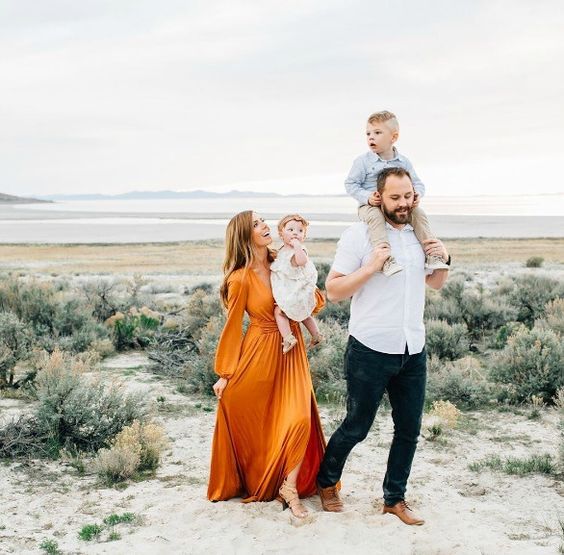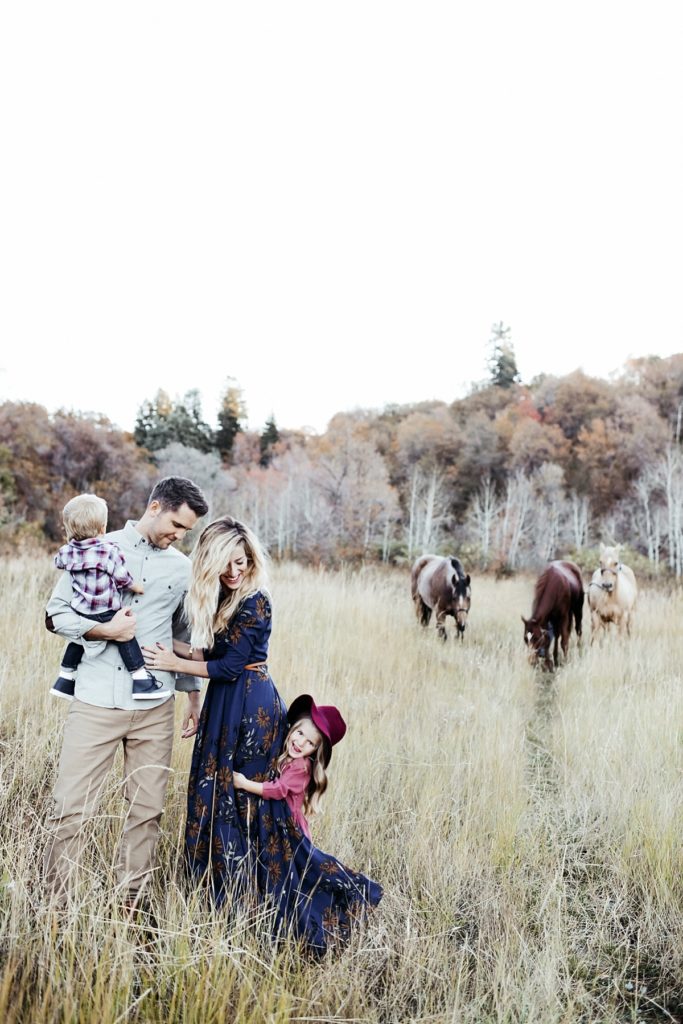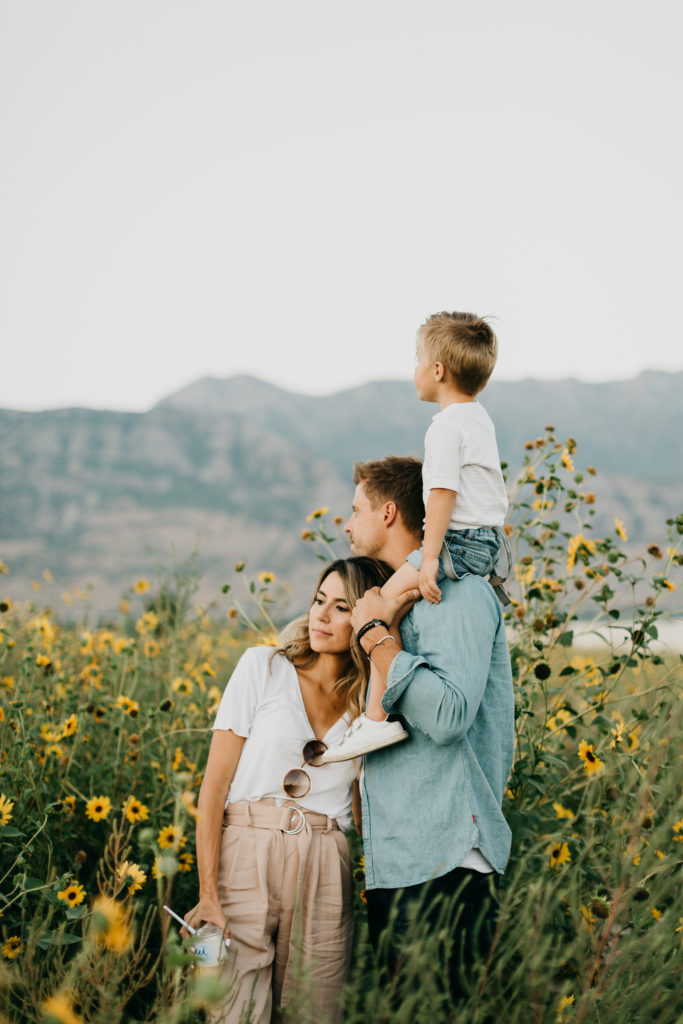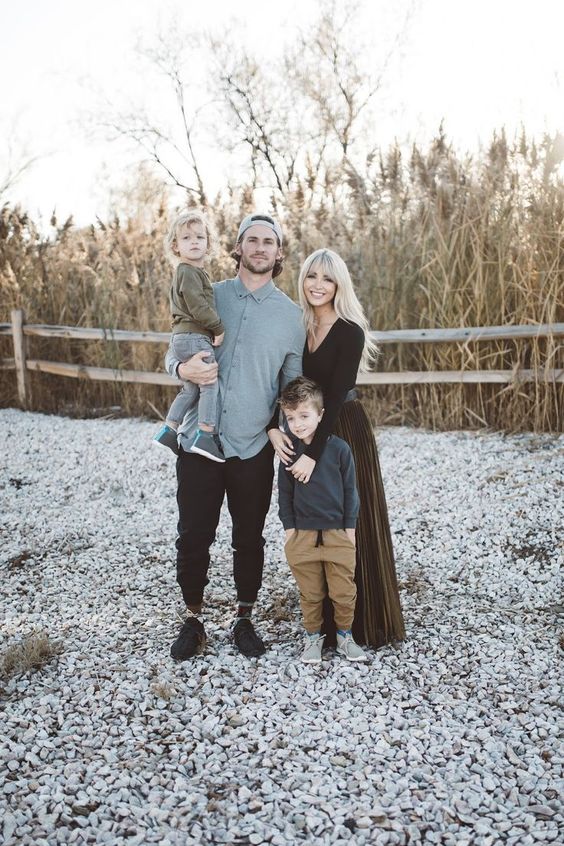 For the overall look, I stuck with blues and greens, which went really well with the neutral B&W dress.  The khaki pants and camel-colored shoes ground the rest of the outfits.  I wanted an easy, relaxed feel; not too contrived, because I knew I'd regret it later.  Needless to say, we're super happy with the outcome!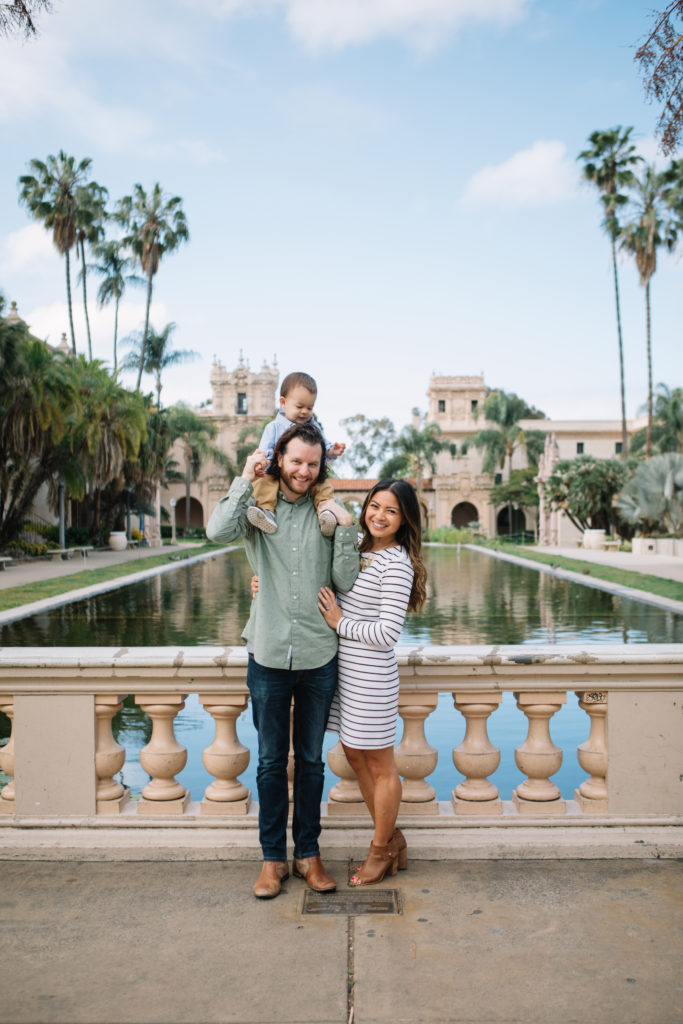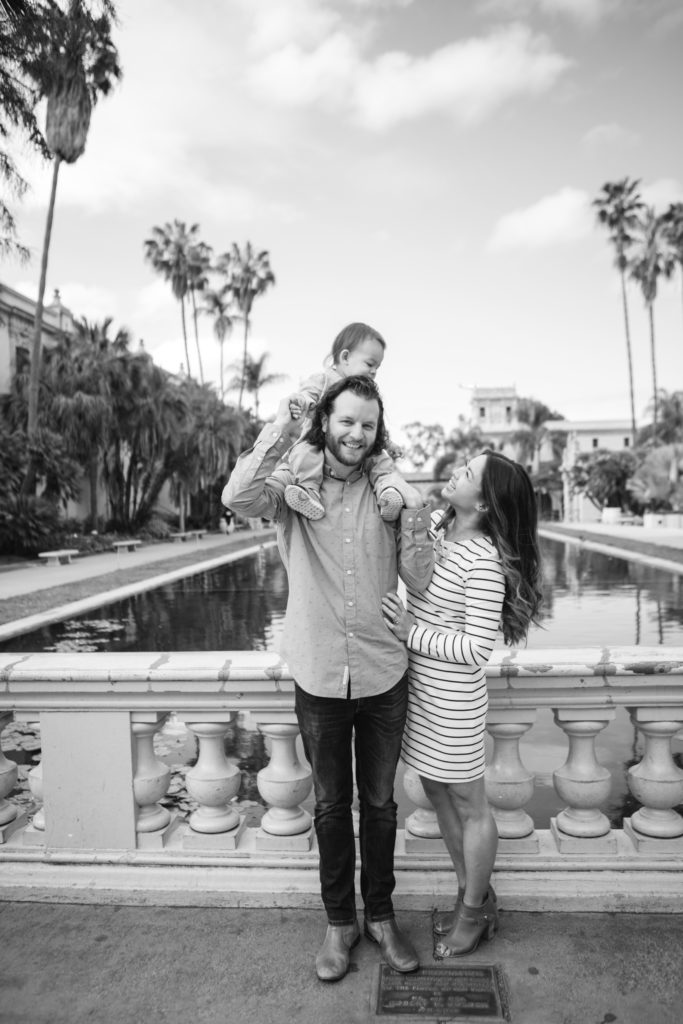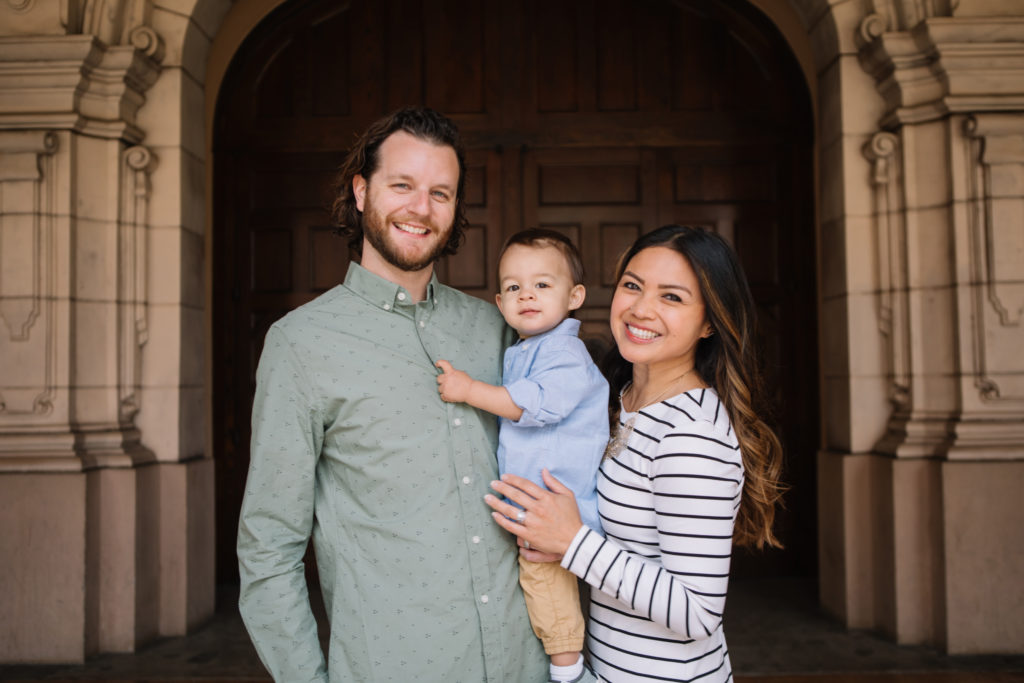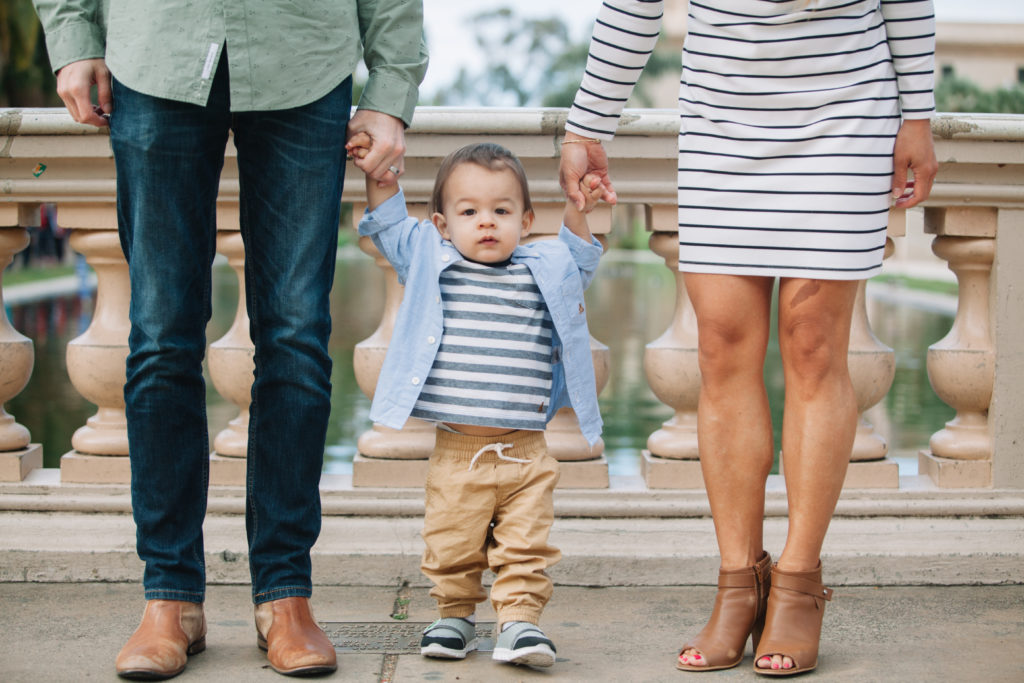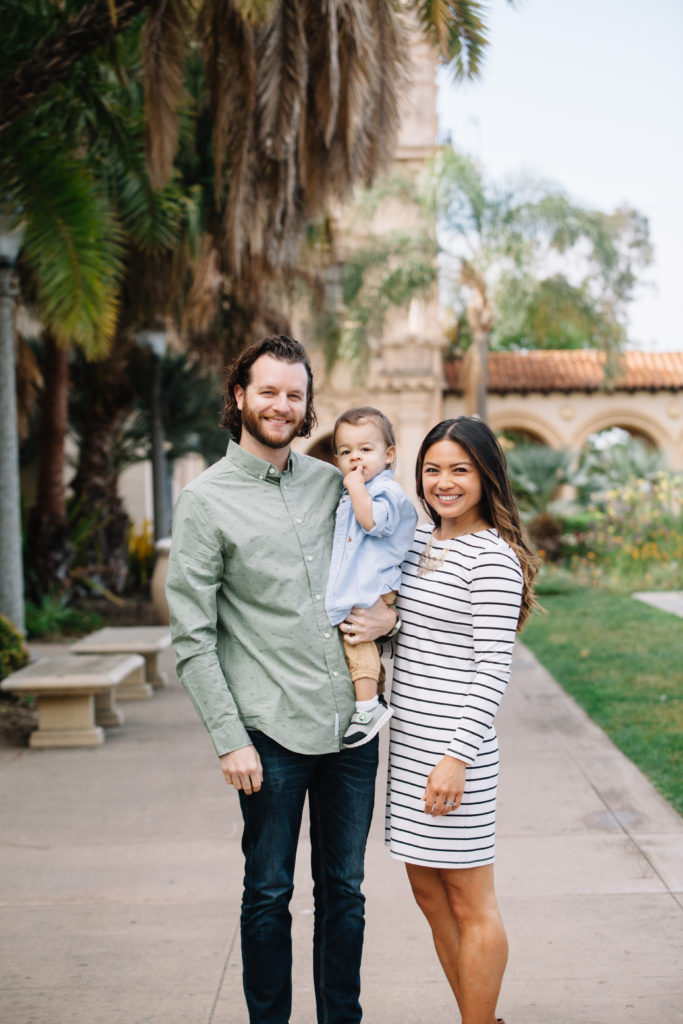 Tips for keeping a toddler entertained during the photo madness!
Snacks and water.  Rice cakes, crackers, Cheerios, etc..  I'd steer clear of any pouches or messy foods (e.g. PB&J sandwiches).  It's almost guaranteed to get on their clothes or yours.
Bring a few favorite small toys that play music or make noise and give them to your photographer.  We didn't do this and wish we had!  Stephanie was still able to get Theo's attention, but I think it could have helped a lot.
If you have more than one area you're planning to photograph, pick the location you want shot most and

start there

.  Attention span will dwindle as time goes on (for adults and kids alike), and it's best to start where you really want to have most of your photos.
Don't stay in one area too long.  Keep it moving.
Schedule the photo session when your child is most alert.  We scheduled ours for 8:30AM after Theo's breakfast and before his AM nap.  He was full and happy, and we got about an hour and half out of him before the crankiness started.
Make sure all clothing items fit properly.  You don't want so spend the entire time pulling up pants, adjusting shirts, etc.  Theo's shoes eventually became an issue because they were slightly too big and kept falling off.