While motherhood brought many unexpected life changes, the "stay-at-home-mom" aspect has been the most surprising adjustment.  I never thought I'd be fortunate enough to be a SAHM (yes, there's an acronym), but I couldn't imagine it any other way.  It's exhausting, but amazing.  Repetitious, but ever-changing.  Frustrating, but oh so worth it.  Before I get to far, let me share a few details of how I got here…
During our babymoon in Kauai, Michael and I were sitting on one of the beautiful beaches discussing our childcare options after we had the baby.  At the time I planned to return to work after maternity leave.  Michael and I were both established in our full-time careers and many families need more than one income to live in southern California.  Us included.  We don't have much family nearby, so we needed hired care.  I knew I wanted to be involved in raising our child, but we needed my salary to continue our lifestyle and pay our bills.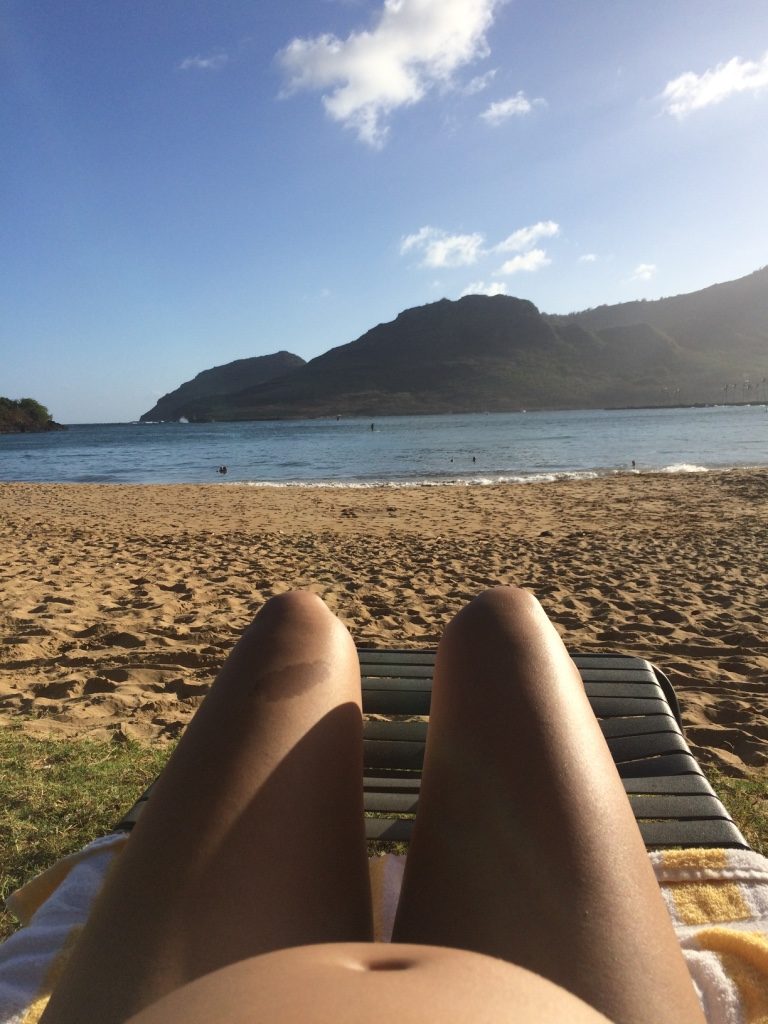 A few months before the babymoon, Michael gained an interest in real estate investing.  A big interest.  The guy read more books in those months than I'd seen him read in our entire nine years together.  His entire outlook on life changed and he started to look for ways we could have what we always wanted: job flexibility, time together, opportunities to travel more, etc.  So after much discussion, we decided to shake things up.  When we returned home, we planned to: 1) put our house on the market and 2) look for a multi-family dwelling to buy so we could live in one and rent the other(s).  If we could earn rental income, maybe my salary wouldn't be so crucial.  So at about 25 weeks pregnant, we started to get our home ready to sell.  I know, we're crazy.  We heard it from almost every person we know.   Most parents are building cribs and getting their nurseries ready at this stage.  We were packing everything up instead.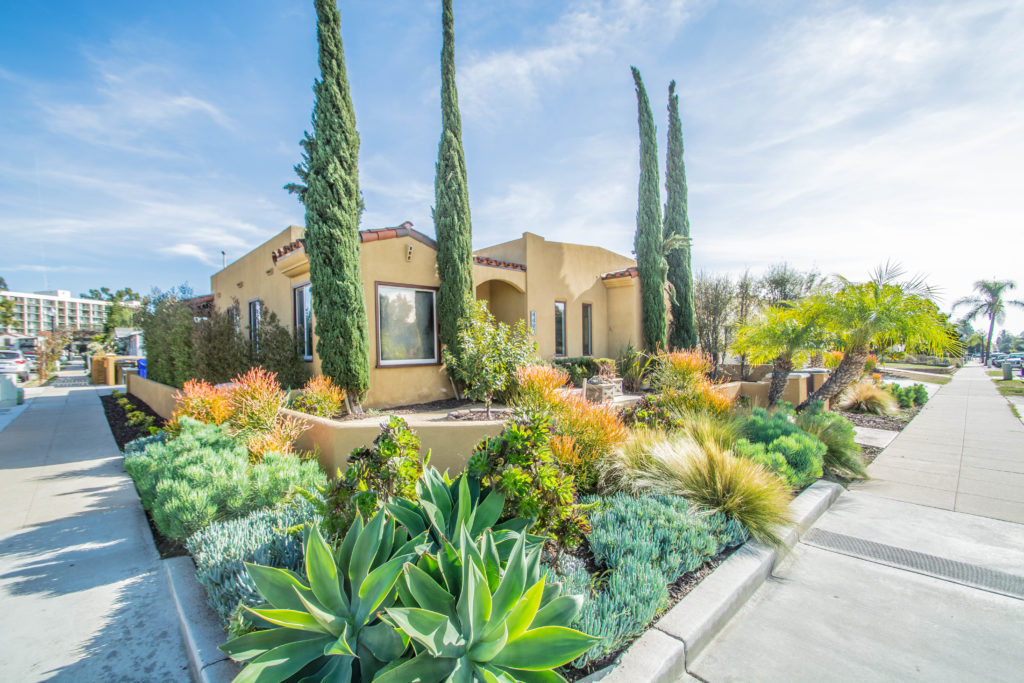 We listed the house almost four weeks after we returned from Kauai and it sold in eight days.  Phew!  It took a little longer to find our ideal multi-family home, so we spent a month in an Airbnb rental after closing on our sale.  But at the end of that month, we closed on our new place!  Just about a week before our son, Theo, arrived.  It was an insane time and I still can't believe we pulled it off, but luckily my husband is a rockstar and our family and friends really helped us out when we needed it.  We're back to apartment living, but the plan worked!  After the existing lease on the other unit expired, we converted it to a short-term rental and have been regularly booked since late last year.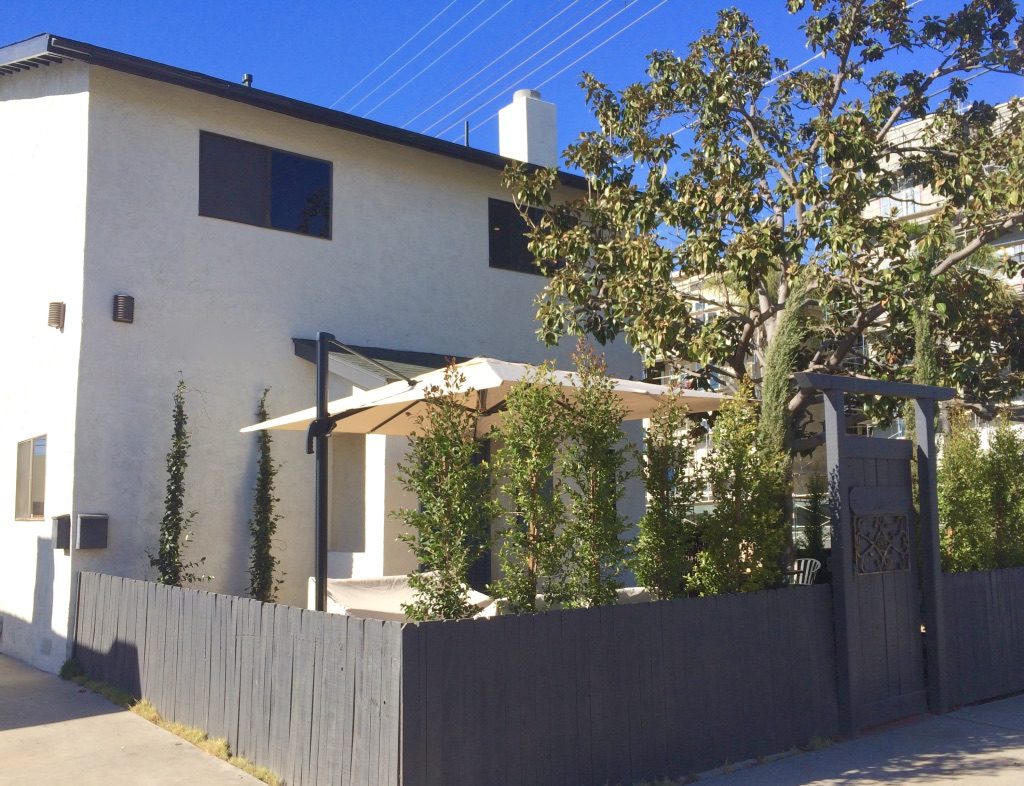 So now back to my being at home…
Before converting the other apartment for short-term tenancy, I had a hard time finding a balance between motherhood and the old "productive" me.  I was accustomed to 8-10 hour work days in the office and checking as many things off my list in my waking hours.  During the short breaks between sleep when caring for a tiny human, you almost don't know what to do with yourself.  In addition to dealing with the hormones, I was doing my best to anticipate the next thing – – the next feeding, the next diaper change, the next nap.  But I couldn't help but feel like I still wasn't DOING anything.  People will tell you that taking care of your baby and yourself IS doing enough, but I think previously working mamas have a hard time grasping that.  You want to take on more.. do more.. get back to your normal life.  But it's a totally new normal.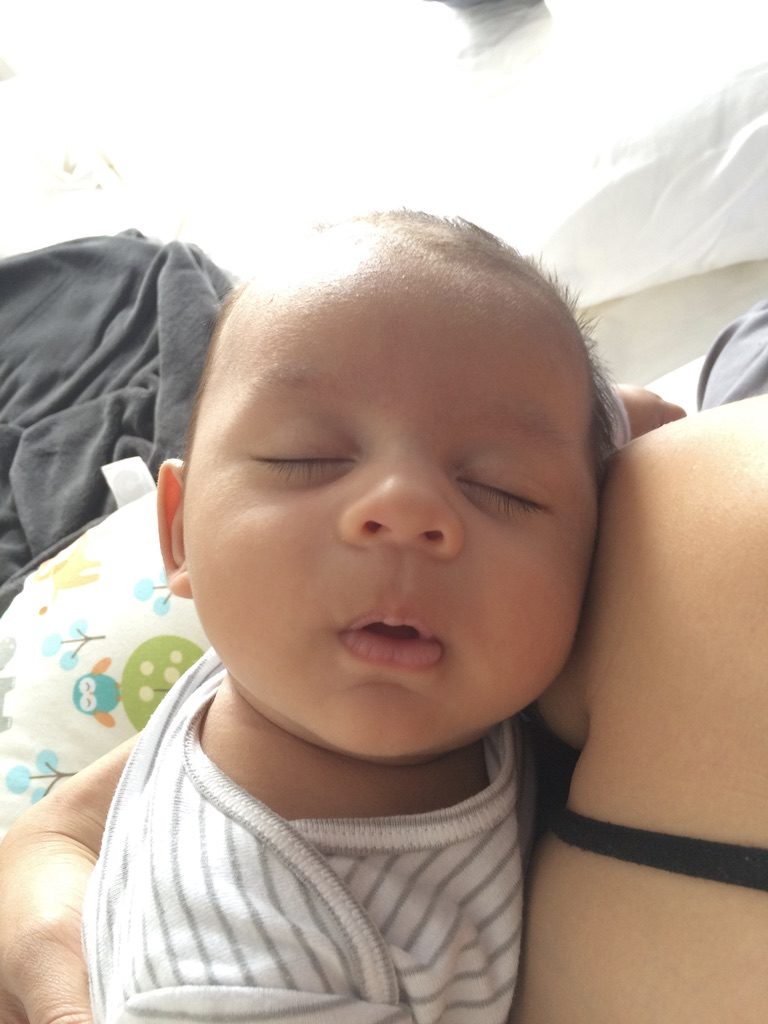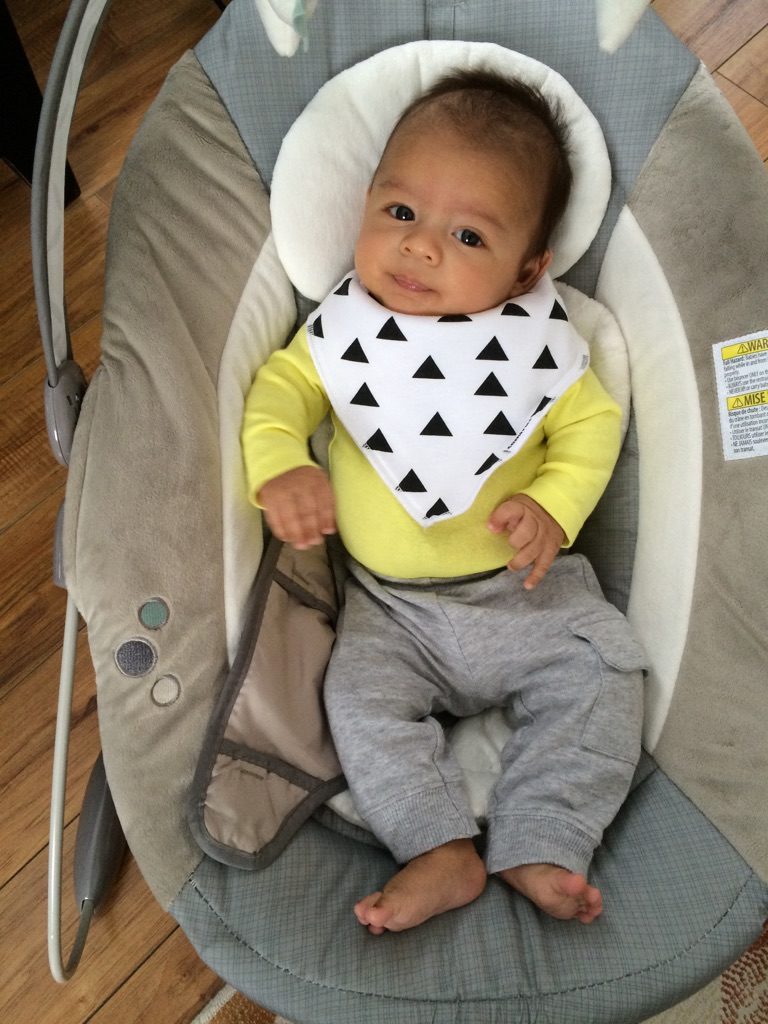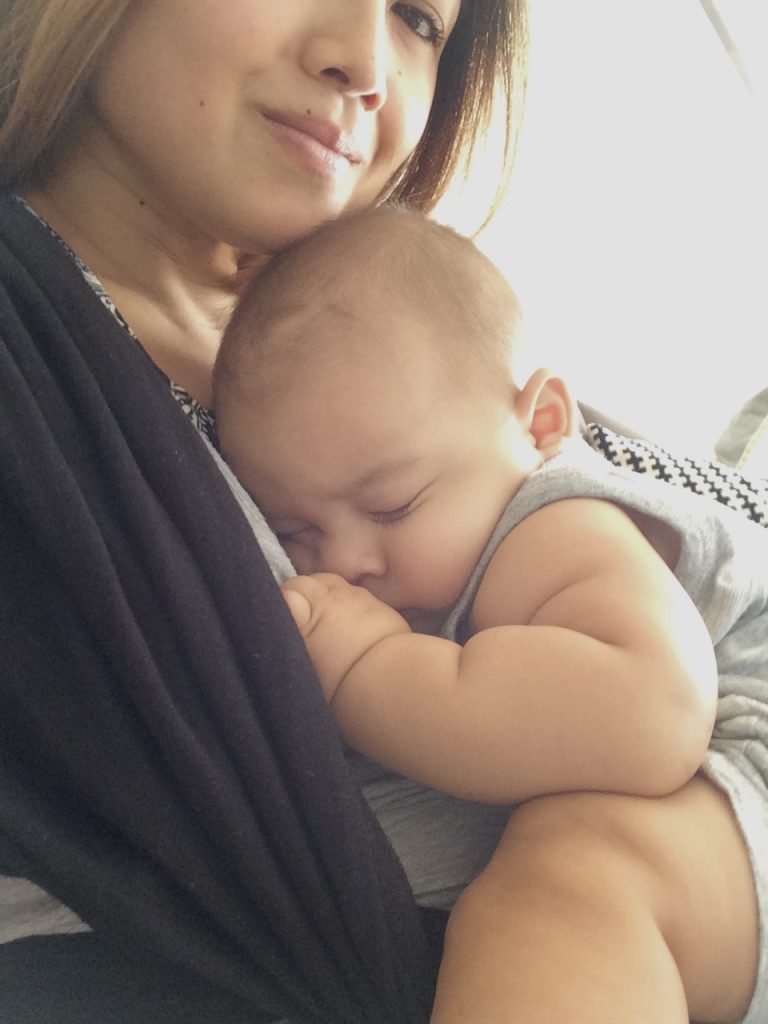 Since I'd be staying home, my deal with Michael (who was still working his 9-5) was that I would manage all of the home "stuff."  I already did a lot of the household chores because I liked doing them.  And because I'm a bit of a control freak, but that's another story…  In other words, I didn't think it would be too difficult.  Well, those postpartum hormones are a funny thing because they made the smallest thing seem monumental.  A slight change in our daily routine could have me in a tailspin!  If Michael asked me to look into changing our insurance provider or to find a new landscaper, I felt like he didn't understand how much I already had to do!  Yes, I know.  I remember what I said earlier; that I wanted to do more.  But when the opportunities presented themselves, I immediately felt overwhelmed.  I had no idea what was happening and I'd begun to re-think my stay-at-home stance.  I'm sure the lack of sleep didn't help either.  Sleep deprivation is NO JOKE, people.  I fully understand why it was used as a torture tactic.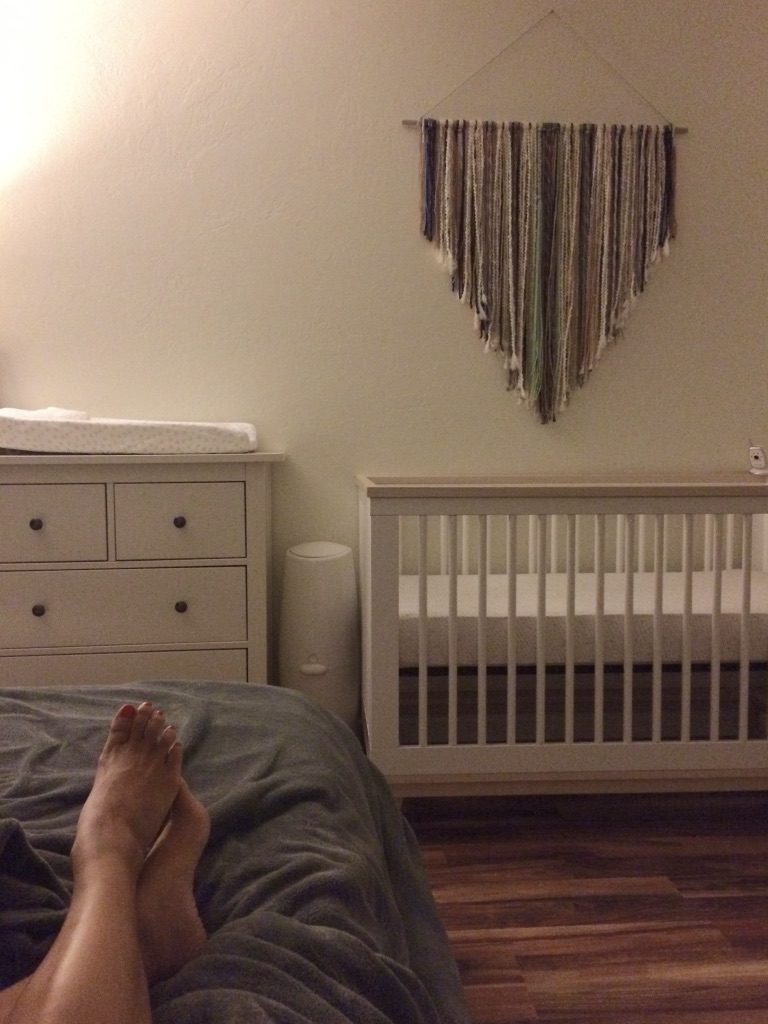 Theo was about eight months old when our new found business of short-term renting really started.  Which was perfect timing as I was just coming out of my postpartum fog, as I've heard it called**.  Readying the apartment kept us busy.  It allowed Michael and I to be creative and collaborate, and helped us learn how to actually work together.  We became professionals at thrift shop and deal hunting!  It became the outlet for productivity that I so desperately craved.  And to keep as much income as we can, I manage the listing and personally clean the unit between bookings.  Not exactly how I pictured my time at home, but such is life when you're self-employed.
**Note:  I didn't have clinical postpartum depression, but I do think I suffered from some "baby blues."  There is a difference and it's important to discuss and ask for help if you need it.  Find more information here from The Mayo Clinic.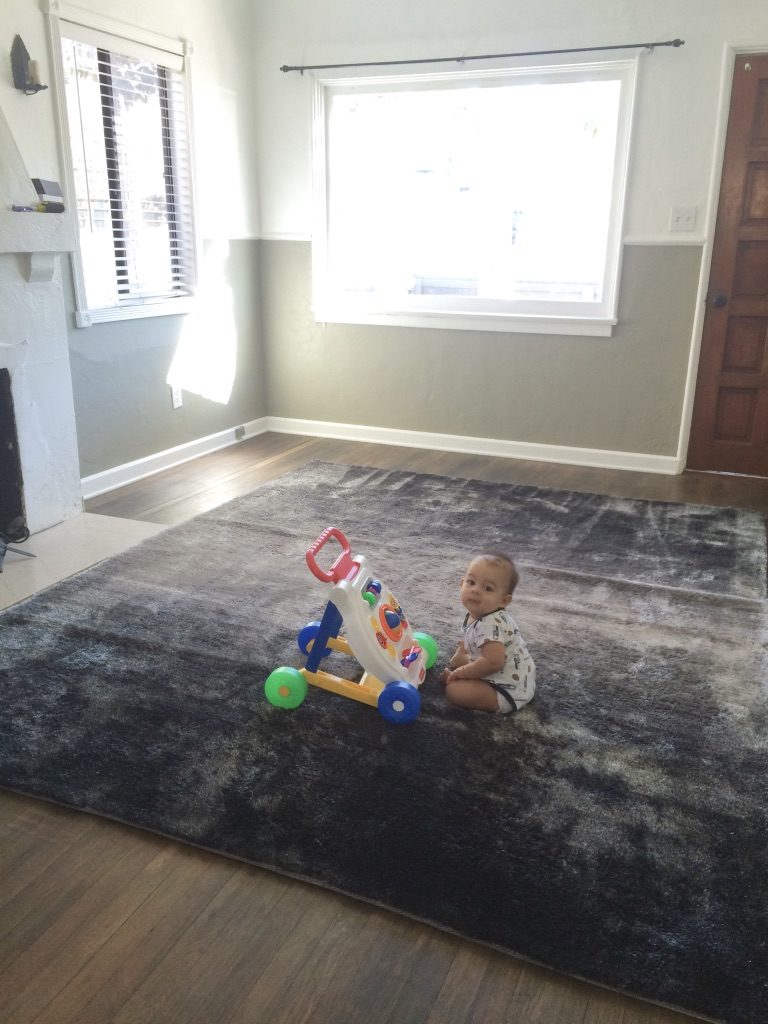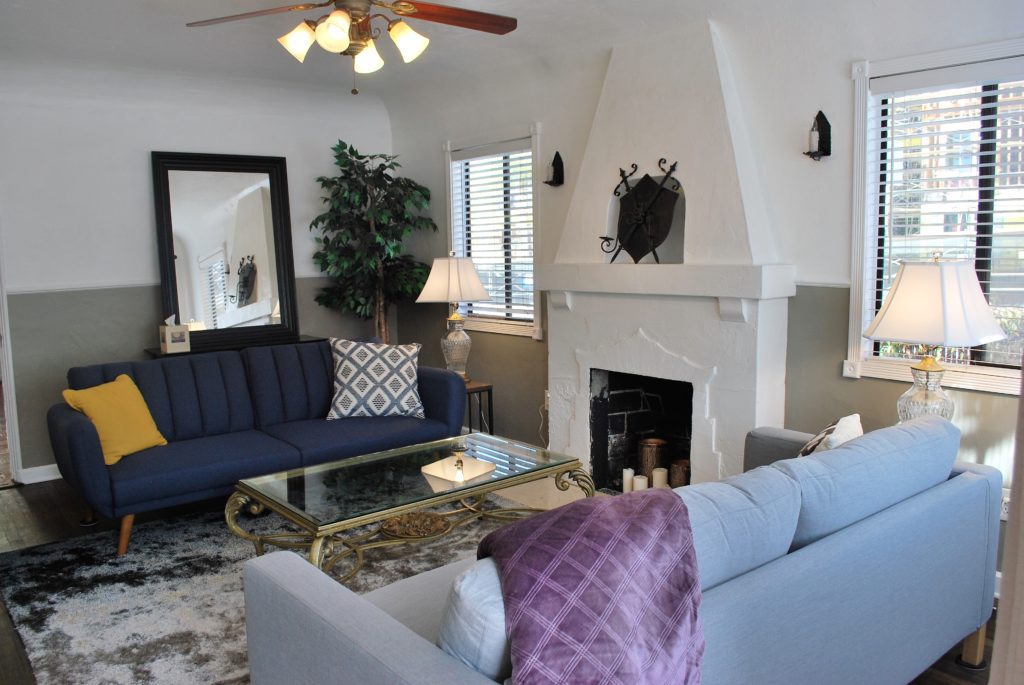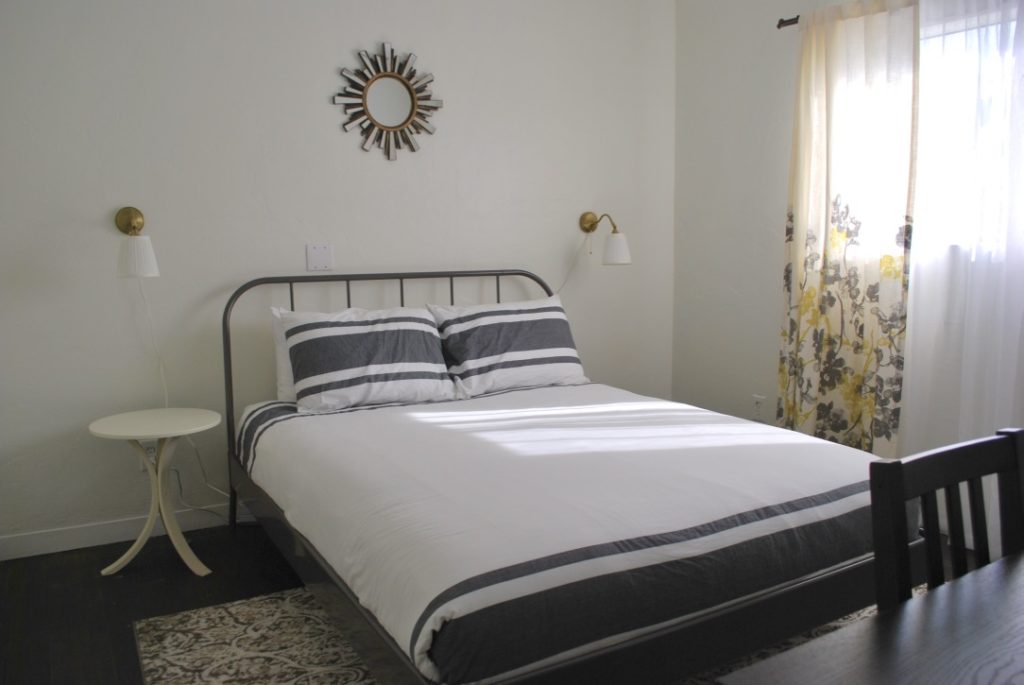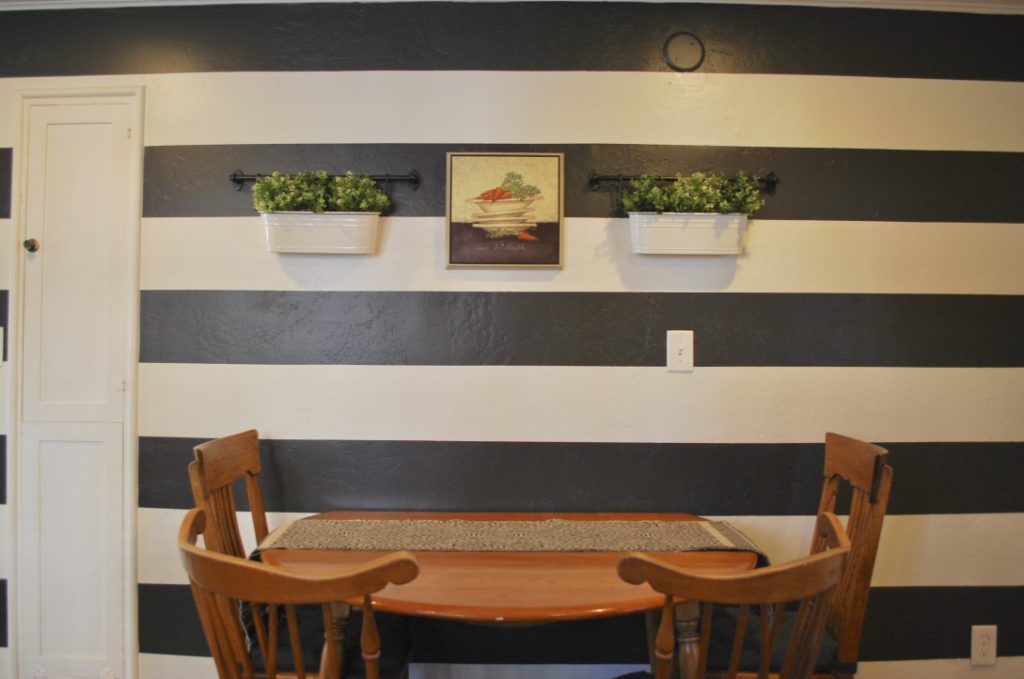 My biggest challenge is scheduling cleanings around baby.  The majority of the work is done while Theo's napping and right now he's still taking two naps a day.  If I'm lucky, this gives me a couple of hours at a time to get the apartment cleaned and reset.  It's a mad house some days, and I feel like I'm working from the time I wake up to the time Theo goes to bed.  Somehow staying at home morphed into working from home and being my own boss!
A typical cleaning day goes something like this:
7:00am – Make Theo's bottle and breakfast / Playtime / Check emails & manage rental calendar
9:30am – Theo nap time / Working on laptop
11-11:30am – Guest check-out / Theo wake time / Make lunch
12:30pm – Clean rental unit / Bring Theo in Ergo or Pack 'n Play
2:00pm – Theo nap time / Still cleaning…..
3:30pm – Theo wake time / Quick snack / Finish cleaning with Theo in Ergo
4:00pm – Guest check-in / Finish Theo snack
5:00-5:30pm – Make dinner / Feed Theo / Playtime
6:30pm – Bath time
7:00-7:30pm – Bedtime
7:30pm on – Clean dishes / Pick up around the house / DRINK WINE
It can be stressful and exhausting, but luckily this isn't every day.  More like 2-3 days a week.  And Michael helps out a lot with dinner and the cleaning afterward.  Our other free days are spent doing normal stuff:  running errands, doing chores, taking Theo out, working on this blog, and cleaning OUR apartment.  I never thought being self-employed would mean I'd be cleaning houses, but if it lets me stay home with our boy, I'd choose this life a million times over.
Coming soon!  Getting my thoughts organized on some tips and tricks that helped me as Theo transitioned from the infant to toddler stage.  From meal ideas to activities to do at home to checking out local happenings.  Stay tuned!